New Patients at Johnson Family Chiropractic & Sports Clinic
We are excited to welcome you to Johnson Family Chiropractic & Sports Clinic! We suggest wearing comfortable clothing—preferably, no skirts or dresses. Please bring your identification and insurance card, if you'll be using insurance.
NEW PATIENT FORMS »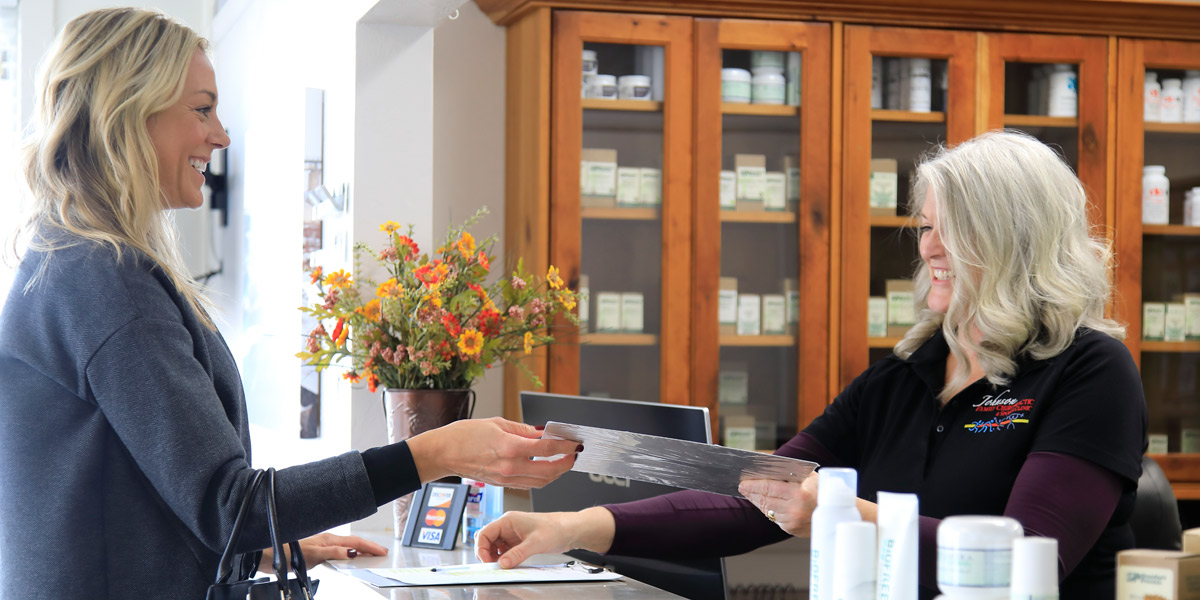 Your First Visit
When you enter our practice, our cheerful staff will greet you and make you feel at home. They'll help you with completing our new patient paperwork, and they'll verify your insurance coverage and explain your benefits and costs to you.
Then you'll meet with Dr. Johnson, who will sit down and talk with you about what has prompted you to seek our care. He's an excellent listener, and he'll take notes as you explain your situation. This consultation is free, and Dr. Johnson will let you know if he thinks chiropractic care can help with your condition.
If you want to move forward with our care, we'll do an examination that may include X-rays (taken conveniently on site) to further diagnose the cause of your symptoms. Then you'll receive your first adjustment and any appropriate healing therapies, such as laser or ultrasound.
Please plan on about 45 minutes to one hour for this visit.
CONTACT US »

Your Second Visit
At this visit, Dr. Johnson will talk with you about how you've felt since your first adjustment. He'll go over his complete report of findings and, based on how your body has responded, recommend a plan of care to help you achieve your specific goals.
We meet you where you are, and we offer care options for pain relief or for longer term performance enhancement or wellness care. Based on your choice, we will move forward with your care plan at this visit.
Paying for Care
We are in-network with most insurance, including Medicare and Medicaid. We also accept cash, credit cards and CareCredit®, and we can work with you to provide payment plan options.
We want you and your family to get the care you need!
Get Started Today
Contact us today to book your first appointment. Same-day appointments are available.

New Patients at Johnson Family Chiropractic & Sports Clinic | (208) 234-2225