Meet Dr. Gary Johnson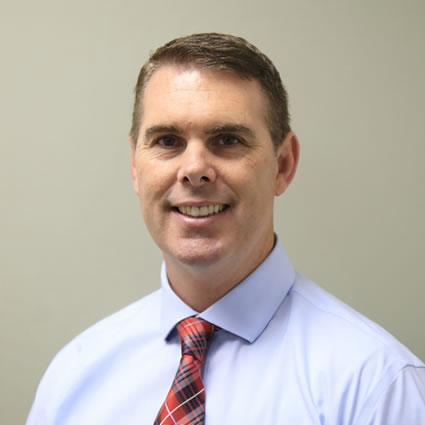 Choosing His Path
As a high school athlete, Dr. Gary Johnson suffered his share of injuries. Though generally minor, they affected his mobility and performance. After one such hip injury following a high jump at a track meet, his parents took him to a chiropractor. The chiropractor adjusted him, and an hour later, Dr. Johnson could run again.
At the same time, Dr. Johnson's mother was struggling with health issues, and her doctors could do nothing but prescribe countless drugs. He wanted to pursue a career that could help people without the use of medication. His own experience with chiropractic led him to investigate that as a possible career, and by the end of high school, Dr. Johnson knew that was his goal.
EXPLORE OUR SERVICES »

Education and Certifications
Dr. Johnson was a collegiate wrestler at BYU and Boise State University. He then went to Palmer College of Chiropractic, where he earned his Doctor of Chiropractic degree, graduating with honors in 2001.
After graduation, Dr. Johnson and his family moved back home to Pocatello and opened
Johnson Family Chiropractic & Sports Clinic
. He had two children at that point, and he had adjusted his wife throughout both pregnancies, and the babies since birth. That ignited his passion for providing safe, gentle
prenatal and pediatric care
for
our patients
, and he obtained certification in the Webster Technique. His own experience as an athlete led him to pursue certification in extremity adjusting.
Dr. Johnson also has a degree in naturopathy, giving him the expertise to help patients with nutritional needs.
Away From the Office
Over the years, Dr. Johnson's family has grown, and he and his wife now have six children who are all very active in a variety of sports, school and church activities, including show choir. The family loves spending time outdoors, camping, hunting and enjoying our beautiful community. A homebody, Dr. Johnson goes home to have lunch with his wife every day.
Schedule Today
We are in-network with most insurance, including Medicare and Medicaid. Contact us today to book.

Dr. Gary Johnson | (208) 234-2225